Comes with Extented Bulkhead (capable of head end ignition with a 1.875" long smoke well), 2-turn spiral retaining ring (aft end) and a modified standard snap ring (head end). Single use phenolic/graphite nozzles are sold seperately for Research use but are included with the L-2050-LW and M-1378-LR reloads. Total propellant length is approximately 41.92".
Whitney Richard holding an early version of the 54/4000 hardware ready for flight in an extended 3" rocket to over 14,000 feet.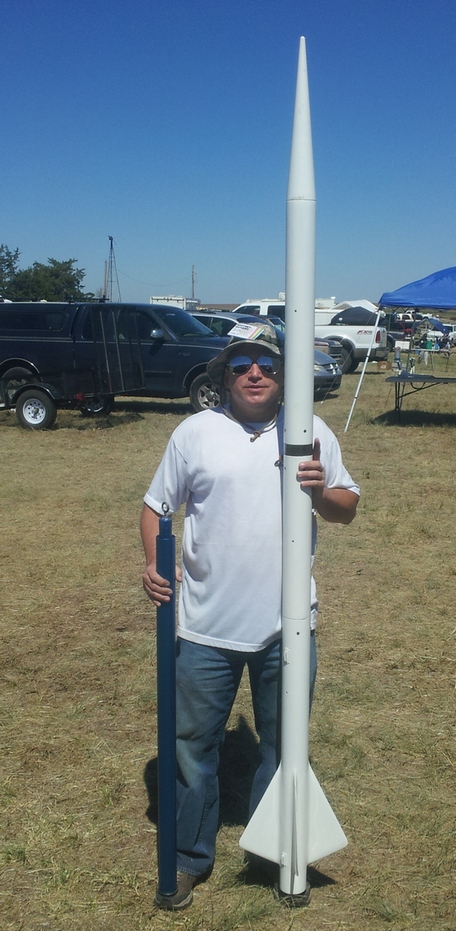 And here is that flight.