---
Rocket Motors are safe & predictable only when properly used by responsible persons.
Responsible persons placing orders for High Power Reload Kits require a photo or copy of your NAR or TRA Membership card, School, University or Government agency credentials and a Photo ID. At this time these items will need to be emailed to scott(at)lokiresearch(DOT)com.
I will work with the webmaster to incorporate a file attachment at the time of checkout in the future.
All Loki Research Dealers will be asked to obtain this information from responsible persons as well.
Thank you for your cooperation.
All Loki Research hardware can be used for Experimental (EX) use for making your own propellant and reloads.
All Loki Research reloads are certified for use at both TRA and NAR launches. When you see hardware listed that does not say EX, that means there is a commercial reload available for it.

When you see a Loki Research case or complete motor that is designated as "EX", this means that the hardware does not have any commercial reloads made for it and is intended for experimental use only.
When the term EX is used for 38mm hardware, the nozzle throat size is different/larger than what is certified for use with that case sizes respective certified reload. These larger throats are what is typically used by people who like to experiment.
UPDATED ON 5/20/15
Know what you are buying is the best, and not just a best buy.
Read below for complete information on new Loki Research hardware, nozzles and parts.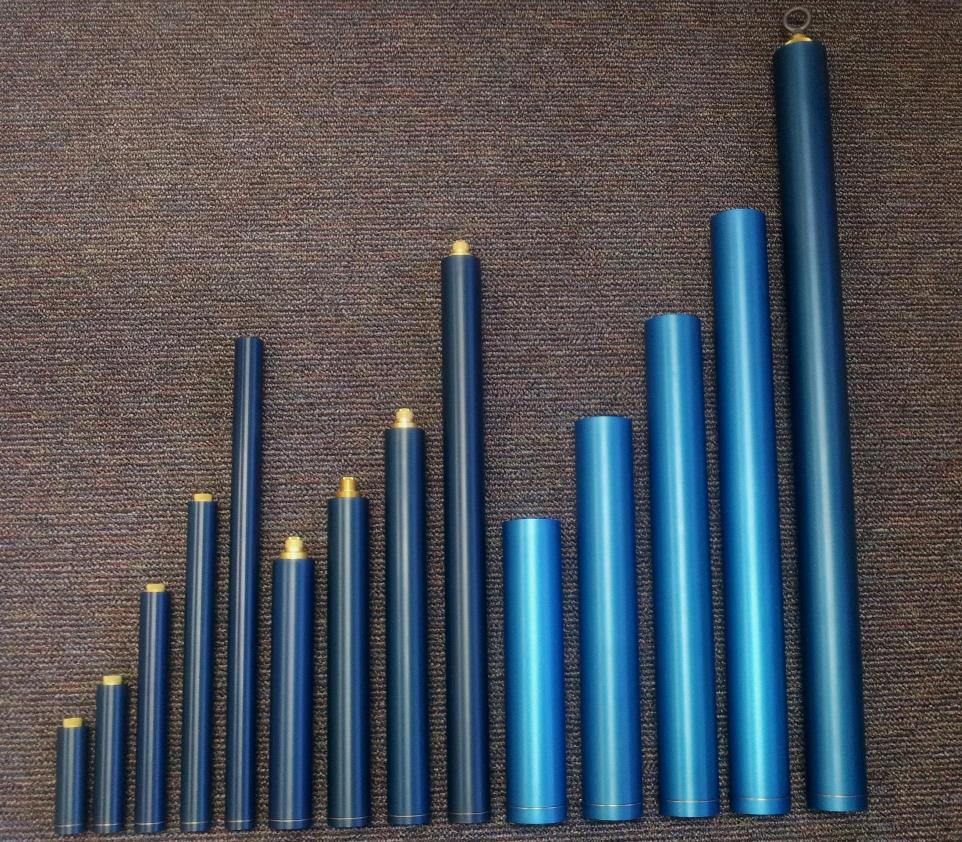 Please take note.
I regret to inform you that all future Loki Research Hardware will be finished in Type 2 Anodizing.
This is an unfortunate back step, but in an effort to maintain profitability without increasing retail prices this is
the most cost effective change that can be made with the least impactfull change to finished quality.
While Hardcoat plating is benneficial in the long term, the short term costs have proven to be unsustainable.
54mm & 76mm are now Seamless DOM Tubing
Direct from Alcoa
- Made to standard ID sizes with same or better ID & Wall tolerance than AMW & Gorilla
- 54mm -1.939"ID +/-0.006" IR, 0.094" Wall +/-0.005" IR, (2.127" OD)
- 76mm -2.753" ID +/-0.007" IR, 0.116" Wall +/-0.006" IR, (2.985" OD)
(IR = Individual Reading x 3or more readings/locations, NOT an average of the readings)